QUESTIONS, PRAISES, CONCERNS?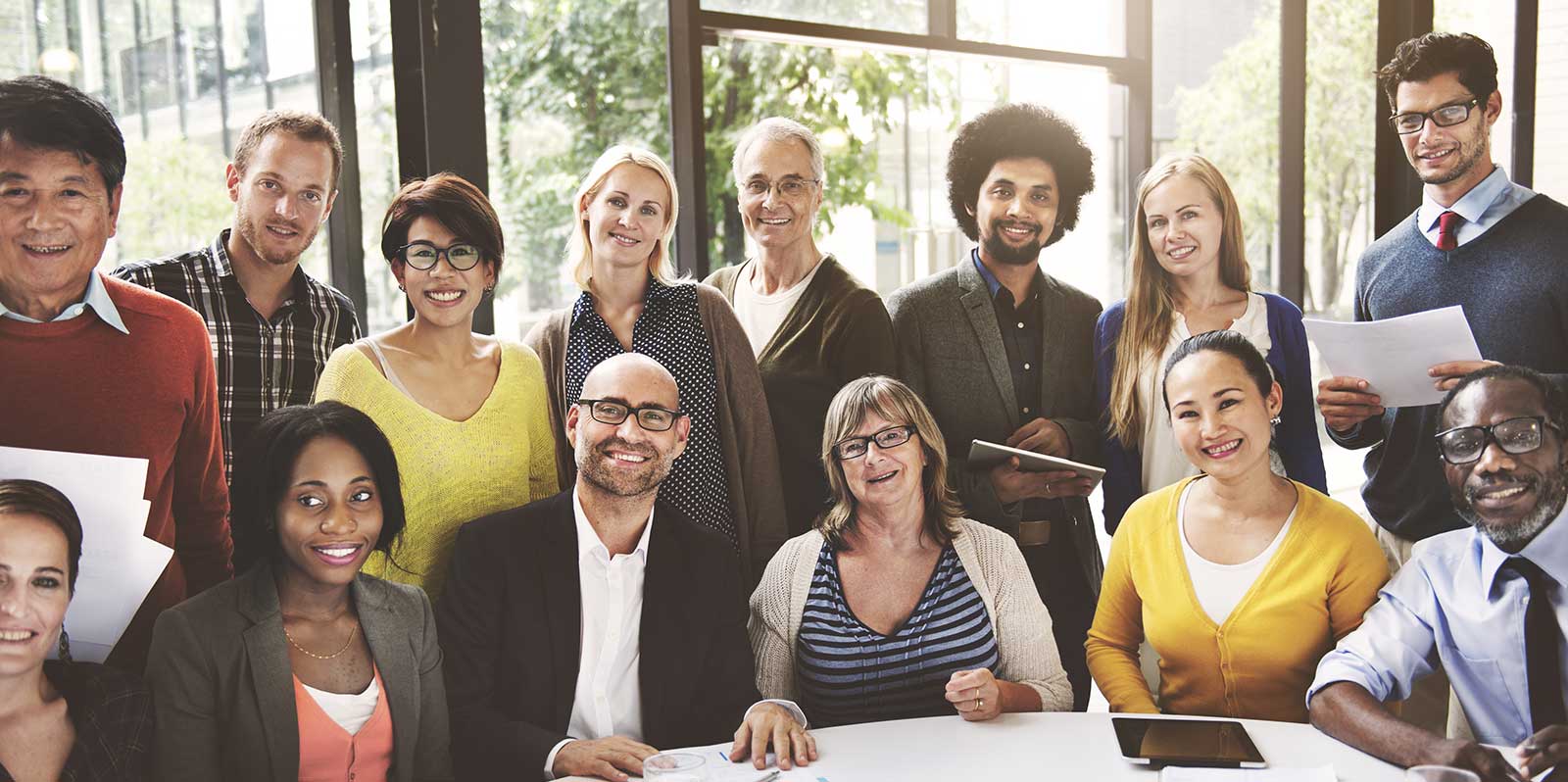 Email Us
Write Us
777 Brickell Ave
#500-10389
Miami, FL 33131
---
A Letter From Pastor Andrew
Hello, It's Pastor Andrew.
As a Divine Origins customer, you are priority number one.
We have a dedicated team of customer care agents across the globe working very hard every day to make sure we deliver the world-class experience you deserve.
We are here for you. And I take your feedback seriously. That's why we have multiple ways of getting in touch with us.
So please don't hesitate to provide your valuable feedback and help us make our customer experience even better.

- Pastor Andrew
---
Commonly Asked Questions
1. Who is DivineOrigins on my credit card statement?
Divine Origins is the company name of the best-selling book, The Exodus Effect by Pastor Andrew. All charges made under Divine Origins will be for products associated with The Exodus Effect.
You, or someone who has access to your credit card, has purchased the Exodus Effect Book (available in both digital and physical copy). If you don't remember making this purchase, please ask members in your household if they have used your card to make this purchase.
2. What is The Exodus Effect?
The Exodus Effect is Pastor Andrew's best-selling natural healing book. The book's lost anointed recipe was given to Pastor Andrew through Divine Intervention to heal his wife. And now, The Exodus Effect is helping to support thousands of believers and non-believers manage physical pain.
3. Why do I see several transactions on my credit card?
In addition to the Exodus Effect book, we sell a few additional products we think you will enjoy with the purchase of your book.
You may have decided to purchase these extra ebooks, which carry an additional charge. If you have any questions on your billing, please feel free to give one of our friendly customer service agents a call at 1-877-334-3257.
4. How can I get a refund?
If you never received your book, or can't find your email with links to your digital copy, feel free to contact our friendly customer service agents. You can reach us by email at [email protected] or you can call us at 1-877-334-3257. We will be happy to resend you an email to ensure you have access to your digital copy while we locate or resend you a new physical copy of the Exodus Effect book. Please check your "spam" folder, as perhaps our email went there by mistake.
If you are unhappy with your purchase, please call us at 1-877-334-3257 or email us at [email protected] to request a refund. You have a 365 day satisfaction guarantee, so take your time and if you decide this book isn't right for you, please reach out us, and we will refund you, no questions asked! You have plenty of time to review your book and apply the principles before you decide if it's not right for you.
If we refund your purchase, please allow 3 business days for the refund to appear on your credit card statement.
5. I don't recognize the charge, I will call my bank.
If you truly did not buy The Exodus Effect, please call us at 1-877-334-3257 and we will immediately issue a refund. You can then contact your bank and advise them that your card has been frauded, but please remember to advise your bank that you have been refunded the charge from Exodus Effect. Refunds can take up to 3 business days to appear on your card statement.
6. How do I log in?
Upon purchasing the Exodus Effect, you received an email with all your login information. This will allow you to view and download a digital copy of the book. If you can't locate this email, you can reset your login information by contacting our friendly customer service staff at 1-877-334-3257 or by email at [email protected]
Please check your "spam" folder for your email with access to Exodus Effect. Just in case it was mistakenly sent there.
7. When will I receive my order?
Once your order is complete, within 10 minutes, you will receive an email with login details to access your copy of Exodus Effect as well as any other products you may have purchased.
In the email, you will get a link to access your Exodus Effect digital book. You can download it to keep for easy access. Your bonuses will also be available Please remember to check your spam folder in case our email misses your inkbox.
Your book will be shipped within 1 business day. Typically delivery is within 7 days in the US and could take up to 21 days for orders shipped outside the US. For shipping and tracking, you will receive a unique tracking link via email as soon as your order has been packed. That email will be sent to the address you provided when you completed your order.
If you haven't received your order or cannot locate your shipping confirmation, please contact our customer support team at 1-877-334-3257 or by email at [email protected]
8. I would like to cancel or modify my order. How do I do that?
If you made an error in your order, please contact our customer service team by email at [email protected] or you can call us at +1-877-334-3257. Please reach out to us as soon as possible as packages are mailed within 1 business day of placing your order.
If your order hasn't shipped out, we will be able to amend your order. However, if it has shipped, you can discuss a return of your book for a refund.
You have a 100% money back guarantee for 365 days. Once you receive your book you will have plenty of time to review it, browse it through and decide if you'd like to keep it. If for any reason you're not happy with the content of the book, feel free to reach out to us for a full refund.
9. Is your website secure for me to purchase products?
Yes, our website and all transactions use the latest encryption technology. Your information is always secure and protected. We never share any of your customer details. You can be completely assured that your data is safe and secure. Feel free to consult our privacy policy here.
Testimonials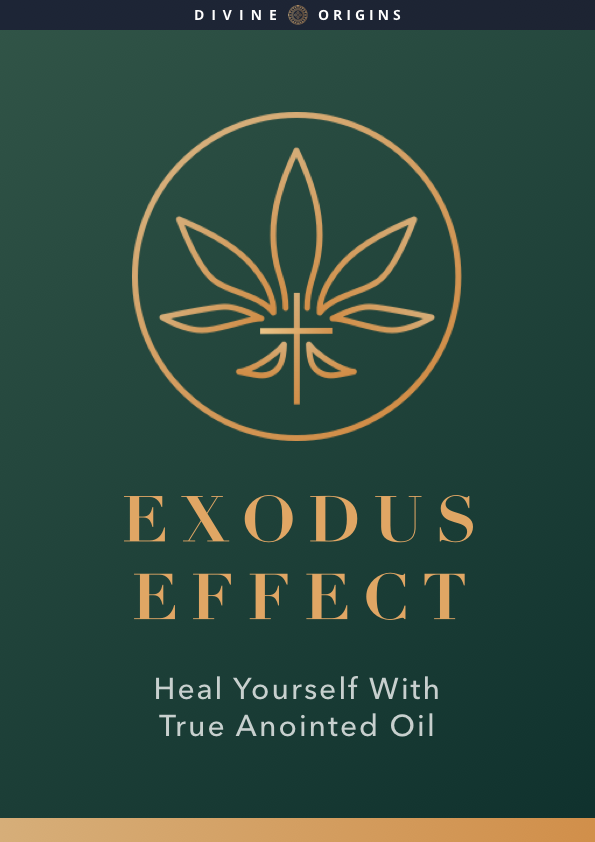 Thank you for obeying God... It [Exodus Effect] has made such a big help to me, with pain relief, sore muscles and sleeping.
- Gloria H.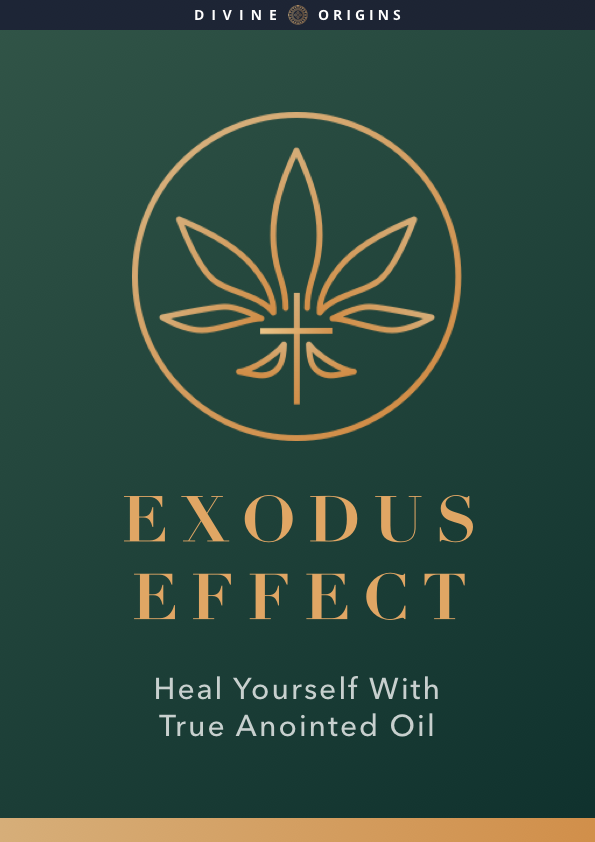 I have Arthritic pain in both thumbs; which cause me trouble lifting things and opening up jars. Yesterday most of the pain was gone and was able to lift heavy boxes without a lot of pain, and could move my thumbs around in circles without much pain. I am sold on this I do have other pain that I know will go away as God permits. Thank you for your help for all of God's children
- Adele S.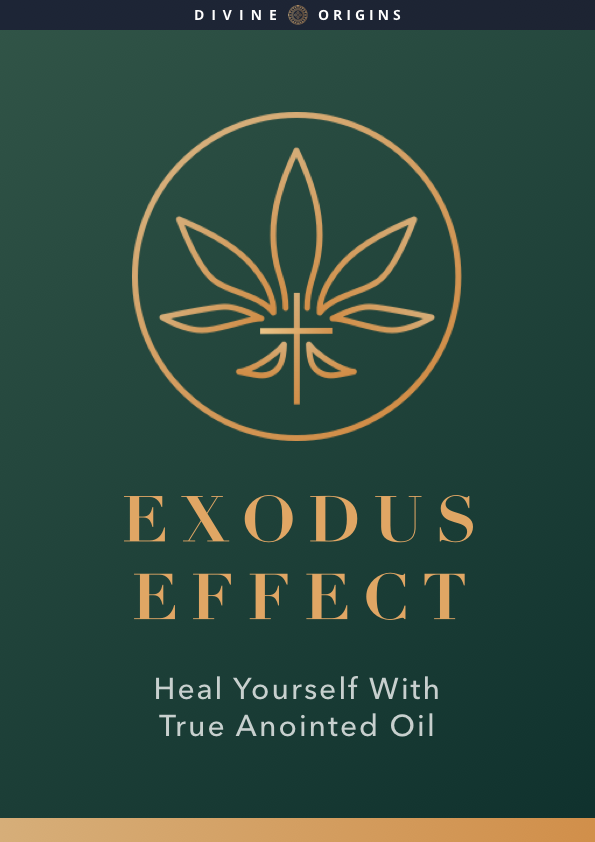 Dear Sir, you are an answer to prayer. I am a 67yr. Old widow with ten children. Also crippling arthritis. I have been using the oil for three days. And although not gone my pain level is dropping. Thank you. And God bless.
- Kay B.